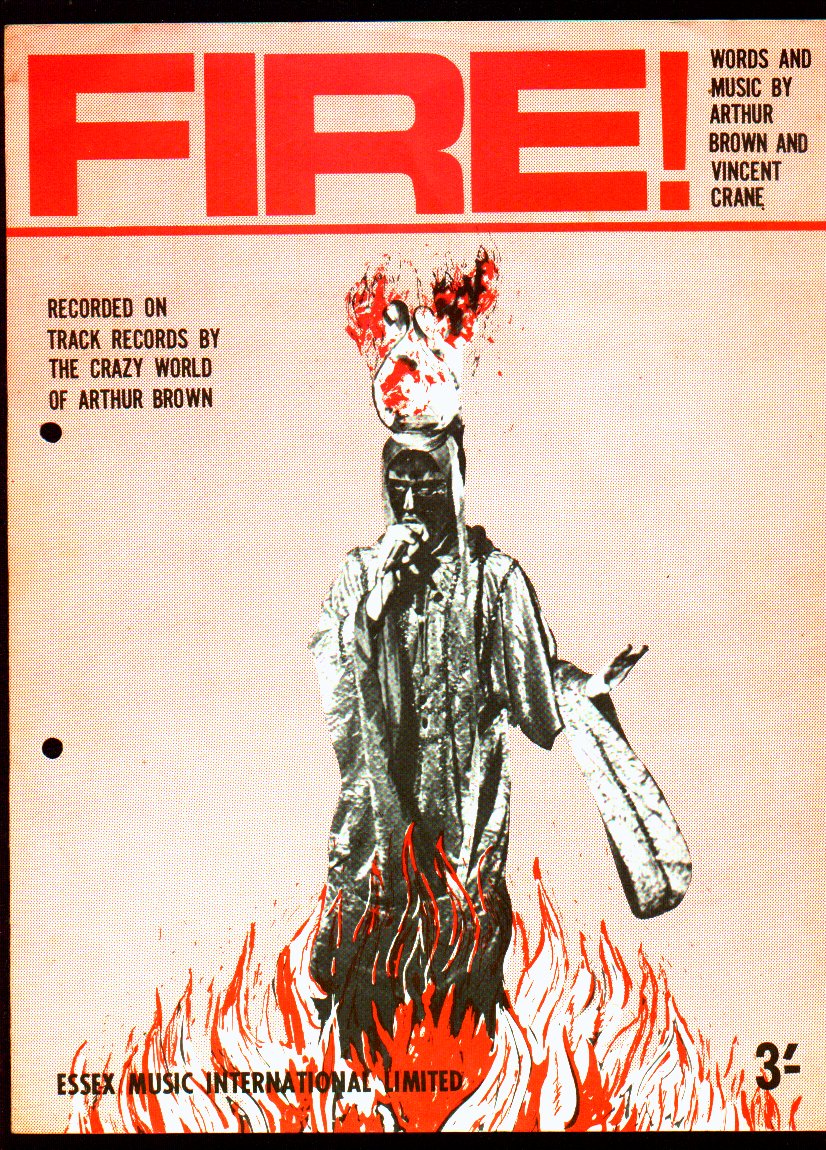 Captain Cob-bro already posted something about Arthur Brown
a little while back
, but I just felt like now would be a good time to step in with a quick follow up. By follow up, I mean giving you the amazing record that he was talking about: The Crazy World of Arthur Brown. Some of you may have done the digging and found the record on your own, but for the lazy readers who didn't bother with a
captaincrawl
search, I just wanted to make sure everybody out there had at least a digital copy of this record on their hard drive. So here you go:
take it
.
Now I hate writing just as much as you hate reading so there is no point in me rambling on about a bunch of exceptionally interesting trivia I learned from his
Wikipedia page
. If you dig this record (you will), then you should read about the man (you should). I will say this though, I was turned on to AB through the father of a friend of mine. All he needed to say was that he saw AB open for Hendrix in the late sixties and that Arthur Brown completely tore the stage apart, showing up Hendrix in everyway. Later on AB was kicked off the tour, his performance simply too mind-melting to be followed up by anything even Jimi Hendrix could pull off. That was enough for me to go searching, and it's been one of my all time fav's ever since.
Need more convincing?


Also, Shelbert pointed out that AB might be the first person to use corpse paint (as a huge influence on Alice Cooper and Kiss, I believe he was. Although I think he referred to it as clown makeup, which is what we should be calling corpse paint). I just wanted to add that he's also a very early pioneer of the metal scream, or epic wail. Besides, of course, Screaming Jay Hawkins (if you could call that a metal scream), AB predated Uriah Heep's vocal prowess and even Ian Gillan's involvement in Deep Purple. Now you could bring up Child and The Gods right here, but that would be another post entirely, delving into the first usage of skull splitting wailing in a proto-metal or heavy psych band. The point is, Arthur Brown did a lot to progress the evolution of the heavy rock scream, and if you ask me, he was one of the best at it (okay, there was Vanilla Fudge too, but their deal was just being better at everything than everybody so that barely counts). Actually, now that I've gone down this road, I'd ultimately have to give the crown to Roky Erickson circa 1966. But again, that's another post…
Just get the record.